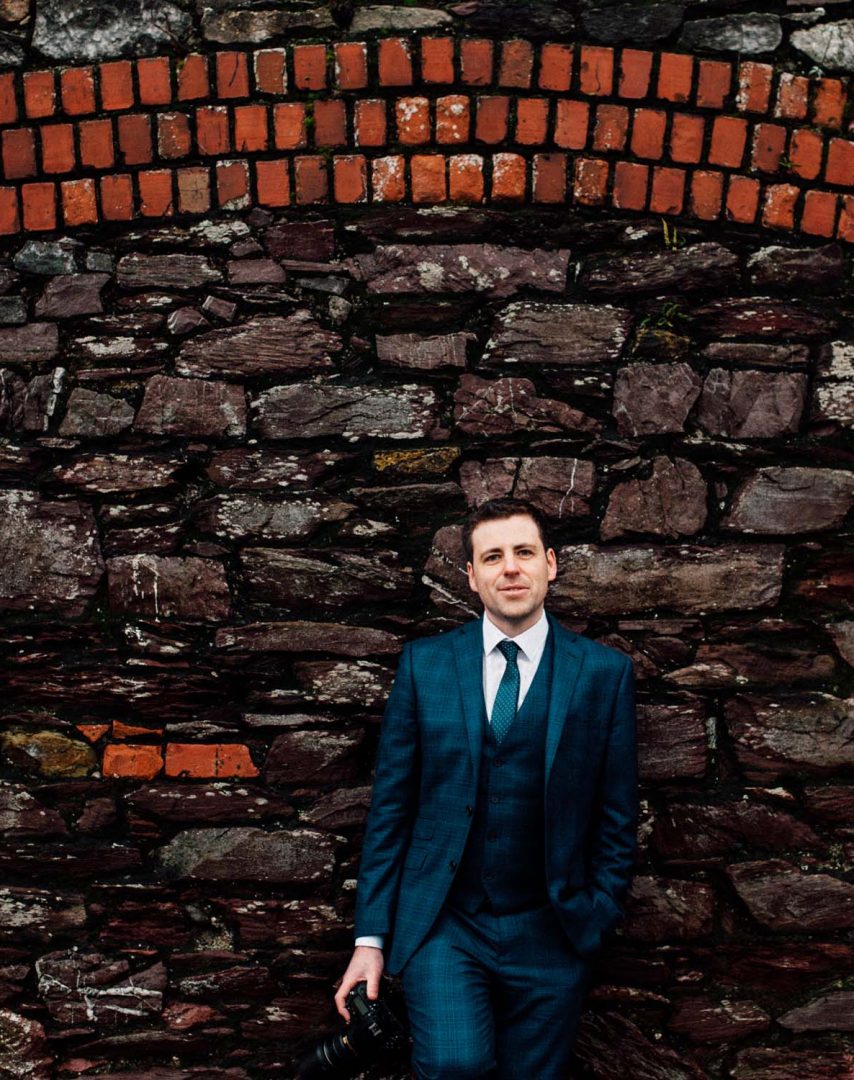 Enjoy your day, I'll capture the memories
Hello, my name is Andrew and I'm a professional photographer, an artist and a music lover. When I'm not busy shooting a wedding or special occasion, you'll find me playing with my three kids, Padraig, Conor and Sarah or relaxing over a coffee with my wife, Mary.
Although I have been honing my craft as a professional photographer for over a decade, I began my artistic journey at the Crawford College of Art and Design, graduating in 2004 with an Honours Degree in Fine Art. My final year at the college was spent working as a figurative painter, taking inspiration for my paintings from photographs and life drawings. Throughout my time at the Crawford, I developed a great passion for photography and decided to pursue it as a career.
In 2008 I captured my first wedding as an independent photographer and I haven't looked back since. Following a year spent studying photography at the National College of Art and Design (NCAD) in Dublin I established my business – Andrew O'Dwyer Photography – in 2010. The rest, as they say, is history.
- Alison + Terry
"Amazing work! We are delighted with the shots, you've done such a great job and we really appreciate it. It's so great going through all those special moments again and your photographs really bring out the best of the day and our experience from all angles. "
- Margo + Trevor
"Andrew photographed our Wedding in December! We are thrilled with the pictures and cannot recommend Andrew enough! not only is his work amazing he was a pleasure to deal with! Thanks again Andrew! Margo & Trevor"
- Kate + Nick
"We can't even begin to tell you how much we love the photos. We got back late after an event and have watched the slideshow twice: once through tears of joy and happiness, and the second with total admiration for your work and attention to detail. You were so wonderful and patient on the day, and your clarity of vision shines through in the photos. Talk to you soon- thank you so much, Andy, for your beautiful work."
- Thais + Stephen
"Wow Andy, they look fantastic! Thanks for all that, we're delighted with those and it's great to have them so soon, thank you"
- Noelle + Rob
"Thank you so much for sending these!!! We love them and miss Dingle even more now. It was so much fun to look through them and remember all the moments from that day."